NEWEST AND COOLEST KOREAN SKIN CARE IN THE US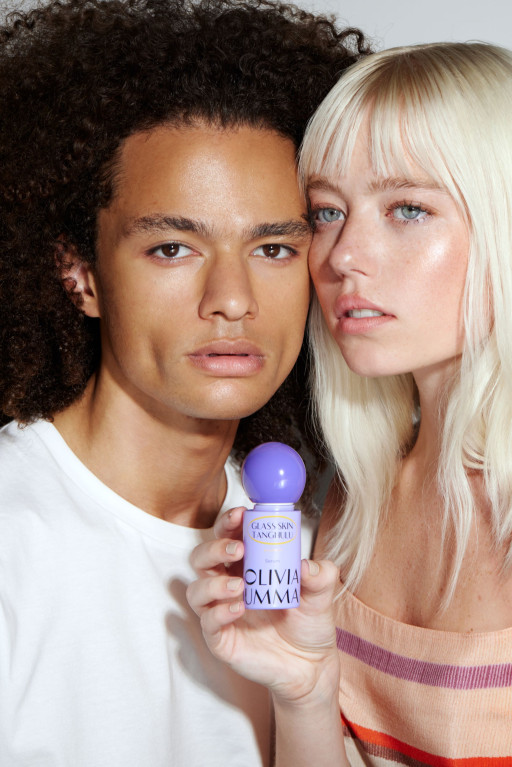 OLIVIAUMMA Glass Skin Tanghulu\u2122 Blueberry Serum
\u2022\tOliviaumma Glass Skin Tanghulu\u2122 Blueberry Serum: Blueberry, Camellia Seed Oil, Fig with Blue N-Emulsion Technology (What is Blue N-Emulsion Technology: Adjust oil-soluble substances to better mix with water-soluble substances, incorporating technol

MIAMI, September 15, 2023 (Newswire.com)
–
OLIVIAUMMA LLC today announced the launch of a new Korean Skin Care brand OLIVIAUMMA, Glass Skin Tanghulu™. Tanghulu is sugar-coated fruit that looks like glass and is sensationally popular in Korea now. They visualized their glass skin look with Tanghulu. 
"It will open a new stage of Korean beauty in the US, says Hye Young Kim, Founder/CEO at OLIVIAUMMA. "When customers consume our products, it is not only about beauty products, but they can also experience our culture too. Of course, our products are based on advanced technology, and high-performance ingredients in the trendiest and most sophisticated ways. When we develop our products, we get inspiration from our Korean contemporary scene and history as well. It is a new translation of K-culture, K-pop, and K-beauty. I am also the Mom of a teenage girl in the US; she inspires me always and gave me the whole concept of this line. OLIVIAUMMA™ means Olivia's mom in Korean. We make products based on the same kind of love I have for my child. We will be a "connecting dot" between Mom and teens, Miami and Korea, East and West with our products!" 
Features and benefits of Glass Skin Tanghulu™ include: 
Oliviaumma Glass Skin Tanghulu™ Shine Muscat Cleansing Foam: Extracted from heartleaf, shine muscat, apple, papaya, and green plum with high-frequency technology, making the face tone even, clean, and moisturized.
Oliviaumma Glass Skin Tanghulu™ Blueberry Serum: Blueberry, Camellia Seed Oil, Fig with Blue N-Emulsion Technology (What is Blue N-Emulsion Technology: Adjust oil-soluble substances to better mix with water-soluble substances, incorporating technology into the recipe that enables the active ingredients of the mixture to be quickly and safely delivered to the skin) – make skin glass feel and radiant, very lightweight, absorbing instantly.
Oliviaumma Glass Skin Tanghulu™ Liptox: Lip gloss, Shea Butter, Pepper Mint (Guava), Macadamia Oil with refraction theory, making it look glossy and beautiful from any angle.
All products are vegan.
No Mineral Oil, No Paraben, No Artificial Colors
Products will be available starting October 31, 2023, at $20-$40 For more information on OLIVIAUMMA COSMETICS, visit www.oliviaumma.com
About OLIVIAUMMA LLC: Founded in 2016 in Korea and the US, it has been a luxury fashion platform bringing emerging designers from Miami, South America, and Italy to Korea. It has a solid customer base in Korea and the US, and now expanding to Beauty and Personal Care. 
Instagram: @Oliviaumma_Official
Contact Information:
HYE YOUNG KIM
CEO
4152720067
Related Images
OLIVIAUMMA Glass Skin Tanghulu\u2122 Blueberry Serum
\u2022\tOliviaumma Glass Skin Tanghulu\u2122 Blueberry Serum: Blueberry, Camellia Seed Oil, Fig with Blue N-Emulsion Technology (What is Blue N-Emulsion Technology: Adjust oil-soluble substances to better mix with water-soluble substances, incorporating technol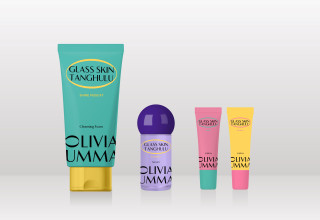 Glass Skin Tanghulu\u2122 by OLIVIAUMMA
OLIVIAUMMA offers 4 products under Glass Skin Tanghulu\u2122 : Shine muscat cleanser, Blueberry Serum, Mint Liptox, Guava Liptox
Original Source:

OLIVIAUMMA LLC is Launching a New Korean Skin Care Brand in the US 'OLIVIAUMMA'