An award-winning media agency and staff augmentation service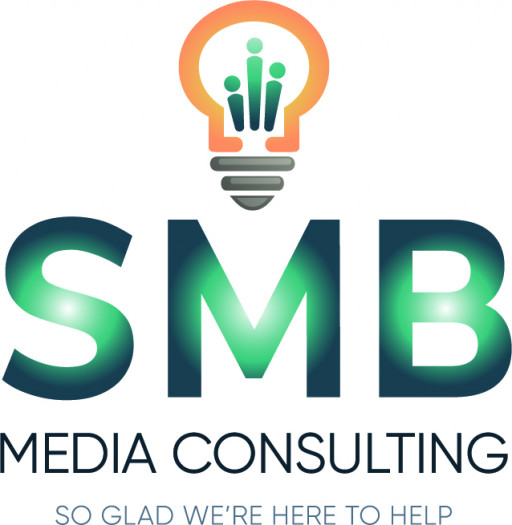 PELHAM, N.Y. – January 10, 2023 – (Newswire.com)
2022 was a year with sweeping layoffs for many big tech players, advertisers, and brands. Reaching nearly 154,000 tech jobs lost according to layoffs.fyi, organizations and companies are feeling the strains of resource allocations. Enter SMB Media Consulting, a flexible talent solution driven to change how agencies, brands, and publishers receive media expertise and services, who achieved great successes in 2022, marking them to reach their next growth stage in 2023. SMB Media provides an essential support service for employers enduring strapped resource allocations with reliable media support services and employees with exciting, fulfilling work, complementing the current needs for both. 
In 2018, Founder and CEO Stefanie Beach had a bit of ingenuity and a personal passion for making digital media accessible to any size business while being 100% remote and providing parents with flexible work schedules. Stefanie states, "In 2018, I was torn between advancing in a media career I loved or being a more present parent, which was very important to me. After a year of looking for a hybrid role, I created the environment I wanted and scaled it to provide media companies with great expertise and parents with a more balanced work-life. It feels incredible to witness the goals we met and our growth in 2022." 
A few notable achievements: 
SMB Media expanded its service list by 5x and hired a team of digital media experts to complement their programmatic expertise. These strategic investments yielded solid results. For example, SMB's services benefited a brand client to increase their ROI by 6:1 on average.
SMB Media Consulting's business revenue grew 900%+ YOY. 
SMB, to date, has partnered with 62+ brands, publishers, and/or agencies, executed over $175 million in ad spend, and worked over 12,000 hours on client business. 
SMB Media maintains a client renewal rate averaging 95-97%. 
SMB Media invested in a complete rebrand with a new website to showcase its maturity and new expansive service offering. 
From these tremendous achievements have come noteworthy accolades. The Village of Pelham honored SMB Media Consulting with their 2022 award "Best of" in the category of Media Consultant for its contributions as a growing business to the local community. Stevie® Awards for Women in Business named Stefanie Beach winner of the Bronze Female Executive of the Year in the Business Services category. Stefanie was selected from more than 1,500 entries in more than 100 categories, including Executive of the Year, Entrepreneur of the Year, Women Helping Women, and Women Run Workplace of the Year. To quote the judge's awe of her achievements, "…Congratulations for building your company from scratch and for your innovative leadership style. Keep growing your business and driving more impactful transformation."
SMB Media is poised to tackle new client challenges and expand its services as it grows in 2023 and beyond. Head to www.smbmediaconsulting.com to learn more. 
Contact Information:
Stefanie Beach
Founder/CEO
[email protected]
917-596-2737
Stephanie Bariatti
Marketing, Content & Public Relations Lead
[email protected]
917-968-4530
Press Release Service
by
Newswire.com
Original Source:

SMB Media Consulting's Year in Review 2022, Primed for Continued Growth in 2023 and Beyond
The post SMB Media Consulting's Year in Review 2022, Primed for Continued Growth in 2023 and Beyond first appeared on Trendsetter.