Entrepreneur Magazine recognizes Robert Nikic as the world's top dropshipping marketer.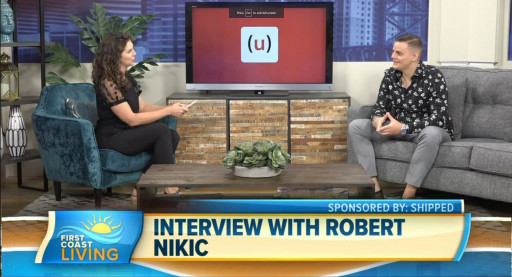 Robert Nikic
Robert Nikic
CLEARWATER, Fla., April 12, 2023 (Newswire.com) - In 2011, Robert Nikic launched the world's first dropshipping marketing platform as a service. In 2018, that platform became Why Unified, and it was made available to people around the world as an all-in-one solution for dropshipping.
His success in completely disrupting the dropshipping industry has become evident thanks to a recent Entrepreneur article recognizing him as the "World's #1 Dropshipping Marketer."
Why Dropshipping?
Robert Nikic was no stranger to dropshipping when he came up with the idea for Why Unified. Before designing the first iteration of Why Unified, he had attempted to build and run a successful eCommerce store with no luck. After years of time and effort, he quickly realized that he wasn't the problem - the tools available to him were. The world needed a simple platform that gave entrepreneurs everything they needed to create, manage, and grow a dropshipping business in one place. As such, Robert shifted his focus. Rather than trying to build a successful eCommerce venture, he decided he was going to turn dropshipping on its head.
Today, Why Unified has 20,000 users, and that number is expected to climb in the next few years as Why Unified continues to conform to the needs of its users and the rapidly-shifting industry.
Why Unified Today
Today's Why Unified is much different than the version launched to the public in 2018, and there's a good reason for that. Robert believes that as the times change, the tools and services used by entrepreneurs need to change with them. "When I started dropshipping, the tools were terrible," Robert says. "I was paying for tools to make the process simpler, but all they did was make it more complicated. I knew there had to be a better way."
Much to Robert's dismay, there wasn't a better way. That's why he built one himself, and today, he's being recognized as the world's most renowned dropshipping marketer. The current iteration of Why Unified is focused on giving users a completely managed experience without taking the control out of their hands. It's as simple as choosing a store from more than 10 industries, then listing the products on one or more sales channels. "We are working hard to expand our offering of products, and we're adding new ones all the time. We are also negotiating with major sales channels to make integration easier. We've secured deals with multi-national conglomerates, but others are in the works," according to Robert.
Robert Nikic worked hard to rise the ranks and become Entrepreneur's Worlds #1 Dropshipping Marketer. In fact, his platform was so successful that he eventually did build an eCommerce store of his own, but he later sold it after using his own platform - Why Unified - to help it grow.
Contact Information:
Lindsay Kubb
Director of Operations
[email protected]
(302) 803-5892
Original Source:
Robert Nikic Recognized as World's #1 Dropshipping Marketer by Entrepreneur Magazine
The post Robert Nikic Recognized as World's #1 Dropshipping Marketer by Entrepreneur Magazine first appeared on Digital Gossips.
Entertainment - Digital Gossips originally published at Entertainment - Digital Gossips