HackerNoon has begun to roll out technology polls to its users alongside a weekly newsletter to inform readers about the latest developments surrounding tech companies.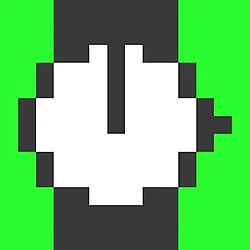 HackerNoon Logo
HackerNoon's official logo
EDWARDS, Colo. - October 14, 2022 - (
Newswire.com
)
HackerNoon has launched weekly polls on its website to increase user interaction and provide valuable data to the online community. Each poll quizzes users on their opinions regarding the current state of technology, from regulation in the cryptocurrency industry to video game console wars. The polls will change weekly and can be found near the top of the HackerNoon homepage. Data from previous polls are archived for anyone who might have missed them.
For writers: Anyone is welcome to use the data from the company's polls as statistics in their articles. All HackerNoon asks is that users link to the poll as the source of the data, such as this poll that shows 49% of technologists prefer a 100% remote work setup.
HackerNoon writes, "We are constantly working on making the site not only just a publishing website but also a community...we are doing more to contribute towards that goal." In a news post about this feature, the company suggests that users comment their thoughts and suggestions on the polling system. These polls are meant to let users interact with the website more personally, allowing them to share their opinions and understand the thoughts of other readers.
Tech Company News Briefs
In addition to these polls, HackerNoon has begun to release weekly Tech Company News Briefs. These briefs make use of original tech company rankings data collected by HackerNoon. These rankings show which companies are currently trending in the public eye and the news brief explains why.
"Find out which companies are making the biggest waves," HackerNoon writes, "and learn more about the tech world surrounding you."
Users can subscribe to the newsletter and view daily changes in data related to it for themselves. Those who wish to have their tech company or startup listed on HackerNoon's Tech Company Rankings page, can fill out their request form.
About HackerNoon
How hackers start their afternoons. HackerNoon is built for technologists to read, write, and publish. HackerNoon is an open and international community of 30,000+ contributing writers and 4,000,000+ curious and insightful monthly readers. 
MEDIA CONTACT
Limarc Ambalina 
HackerNoon 
Contact Here | Email 
Visit us on social media: Facebook | Twitter | LinkedIn
Contact Information:
Limarc Ambalina
VP of Editorial
[email protected]
Press Release Service by
Newswire.com
Original Source:
HackerNoon Launches Onsite Polls and Tech Company News Reports
The post HackerNoon Launches Onsite Polls and Tech Company News Reports first appeared on Trendsetter.
shows - Trendsetter originally published at shows - Trendsetter